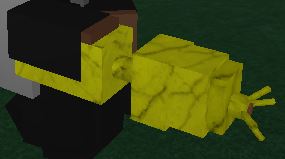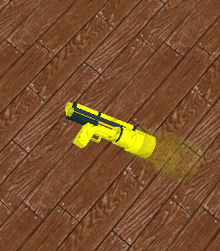 The Zeus's Cannon is a weapon Reyne most likely made for DeadZoneZeus. When it first came out, it was in high demand and everyone wanted it. It is a very rare weapon.
Damage: 2600 Blood + Bleed 
Rarity: Common Rare
Obtain: Trading
Ammo: Lightning Strikes
@JoedellM est. 3/4/2015
Apperance
Edit
A Bright golden yellow weapon. It looks like a Sci-Fi Laser, because of this its hard to explain except its probably made from metal. Lighting stikes fly out of the barrel even when it is not being shot. Looks very similair to a Golden Swagshooter.
WAWASAKIN KO MGA PUKI NG INA NIYO - Joedell Mercado
Ad blocker interference detected!
Wikia is a free-to-use site that makes money from advertising. We have a modified experience for viewers using ad blockers

Wikia is not accessible if you've made further modifications. Remove the custom ad blocker rule(s) and the page will load as expected.