Death
(or
Game Over
) occurs when your
blood level
reaches 0, This can happen by Zombie, Player or Falling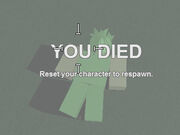 Stopping death
Edit
If you're on a cliff, Like Snipers usually are, Then stay away from the edges (Unless you glitch your way down), this is one of the most frequent deaths for new players
Unless they have a positive rep and you do too, Or vise versa, They most likely aren't a threat. Bandits however, If you see one, Run UNLESS you have a weapon stronger or as strong as theirs, Players are the most frequent death for everyone
Ah, the zombies, They're the main enemy in this game (Apart from the bosses) they spawn most often around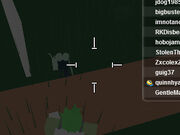 the Church (INSERT ANY ELSE HERE) They can also spawn in a camp that leads to the snow area, Christmas Island, and the bridge. Also, zombies can be Very, VERY deadly in swarms, Probably one of the most frequent deaths for new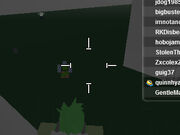 players and unarmed/low-power players.
If you open up the menu and click reset you will die in the game. It is the equivalent to suicide.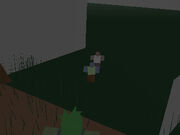 Ad blocker interference detected!
Wikia is a free-to-use site that makes money from advertising. We have a modified experience for viewers using ad blockers

Wikia is not accessible if you've made further modifications. Remove the custom ad blocker rule(s) and the page will load as expected.